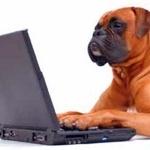 Online Pharmacy
Visit our online store!  You can order refills on your usual medications or pet supplies and have them delivered directly to your door.  Ordering from us ensures that you continue the continuity of care for your pet with our team, you maintian the drug guarantees that only purchasing from a veterinarian can do, and you have the convenience of home delivery.
Also, visit our large animal and equine stores!
Veterinary Services
Shaffer Veterinary Hospital is a well-established, full-service, small animal veterinary hospital providing comprehensive medical, surgical, and dental care. Additionally, we offer kitten and puppy wellness plans and senior or geriatric wellness strategies. We also provide boarding and medicated bathing.