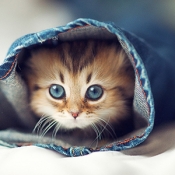 When you're looking for a vet, it's important to consider the level of animal medical care you need. At Shaffer Veterinary Hospital in Crowley, Texas, we are one of the best animal hospitals in the area. Our vets can provide all of the quality care your pet deserves. We warmly welcome furry friends of all ages. When you visit us, we take time to understand your pet's unique medical needs while carefully considering his or her breed, age, behaviors, and lifestyle.

From performing a basic physical or dental exam to nutritional assessments and surgeries, we take every measure to ensure the ultimate in health and wellness for your cherished companion.  You can rest assured that your pet always receives the most compassionate, complete care possible – right here, in your north Texas neighborhood. Regardless of whether your four-legged friend needs a routine checkup or emergency services, we can provide them with the care and treatment they need and deserve.
At Shaffer Veterinary Hospital we strive to offer not only sound advice, but also optimal veterinary care, thus allowing you the enjoyment of your companion for a maximum number of years.