Providing Quality Veterinary Services in Crowley, Texas
Complete Animal Care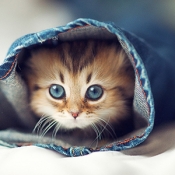 When you're looking for a vet, it's important to consider the level of animal medical care you need. At Shaffer Veterinary Hospital in Crowley, Texas, we are one of the best animal hospitals in the area. Our vets can provide all of the quality care your pet deserves. We warmly welcome furry friends of all ages. When you visit us, we take time to understand your pet's unique medical needs while carefully considering his or her breed, age, behaviors, and lifestyle.

From performing a basic physical or dental exam to nutritional assessments and surgeries, we take every measure to ensure the ultimate in health and wellness for your cherished companion.  You can rest assured that your pet always receives the most compassionate, complete care possible – right here, in your north Texas neighborhood. Regardless of whether your four-legged friend needs a routine checkup or emergency services, we can provide them with the care and treatment they need and deserve.
At Shaffer Veterinary Hospital we strive to offer not only sound advice, but also optimal veterinary care, thus allowing you the enjoyment of your companion for a maximum number of years.
Expert and Friendly Veterinarians
Shaffer Veterinary Hospital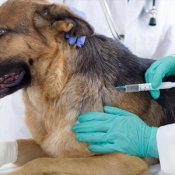 Shaffer Veterinary Hospital offers a wide variety of services and goods for your pet's healthcare needs such as: Preventative Healthcare, Geriatric Healthcare, Pediatric Healthcare, Emergency Care, and Intensive Care. We fulfill our commitment to the total well-being of every pet through our recognized comprehensive care specialties and provide services and treatments in a wide array of areas. Our job is not only to treat your pet, but also to help you learn how to keep your best friend happy and healthy through all life stages.

Shaffer Veterinary Hospital is a small, well-established, full-service animal veterinary hospital providing comprehensive medical, surgical, and dental care. We are privileged to serve our clients every day. If you aren't currently a client of ours we welcome the opportunity to meet you and your pets. Check out the many services we offer or give us a call if you have any questions. Better yet, stop by for a tour and meet our staff! We'd love to have the chance to surpass your expectations and provide you the service you can always count on. You can really count on us to care.
Small Animal Veterinary Hospital
The Best Vet Care For your Pet
Our caring staff of veterinarians, state of the art hospital and commitment to quality pet care makes Shaffer Veterinary Hospital your trusted source for all your pet's needs. Whether you need pet vaccinations, animal teeth cleaning, or any other veterinarian service, our animal hospital offers the compassionate, knowledgeable care your pet needs.
The veterinarians and support staff at Shaffer Veterinary Hospital in Crowley, Texas works with you to make sure your pets get regular preventive care to keep them healthy, as well as more critical care when they are sick or injured. Our hospital will provide all the various types of care your pet may need over the course of their lifetime.
Great doctor and staff! They always take such good care of my babies and make sure I know their shot schedules.
I'm always grateful for this vet and staff. They always go above and beyond and we will always use them for our fur babies.
Dr. Shaffer and staff are so pleasant. I am glad I chose Shaffer Veterinary Services to help me give our little Stella a great life.
Amazing staff. Took cat there when he was having kidney problems and they took great care of him.
I have also taken lost dogs in see if they are microchipped; they keep the dogs and reunite them with their owners. They always treat my babies with gentle, loving hands.
Always pleasant nurses and great curb service for med pick up!
Contact Shaffer Veterinary Services in Crowley, Texas
To Schedule An Appointment For Your Pet