Our Services
Providing Special Care For Your Pets
In-House Pet Pharmacy
Pharmacy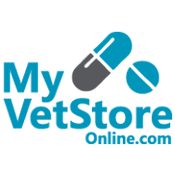 At Shaffer Veterinary Services in Crowley, we offer all of our clients the convenience of a fully-stocked in-house pet pharmacy in Crowley, Texas. The Shaffer Veterinary Services pharmacy carries the safest, high quality medications, pet food and supplements, and flea, tick, and heart worm preventatives.
When you visit our pharmacy, you can rest assured that your pet is being treated with the highest of standards and receiving the very best medications to get them on the road to recovery. You can also order your pet meds online!
Friendly, Convenient Pet Pharmacy Service in Crowley, Texas
Convenience is not the only perk of having a pharmacy in the same building as your veterinarian, as our veterinarians will be able to answer every and any question you have regarding your pet's medication—from side effects and instructions, to dosage and "what-to-expect" in the next few days. Our clients all walk out of our office confident in knowing how to care for their pet.
Please feel free to give us a call if you have any questions about your pet's medication, or if your pet is experiencing any problems with their prescription.
We stock a wide range of the best veterinary drugs in the animal healthcare field. This includes:
Prescription diets and treats
Flea, tick and parasite medication
Medicated Pet Shampoos and conditioners
Medicated Pet Ear Cleansers
Neutraceuticals
Dental hygiene pastes, washes and chews
Basic pet supplies
See More Services
Contact Shaffer Veterinary Services in Crowley, Texas
To Schedule An Appointment For Your Pet