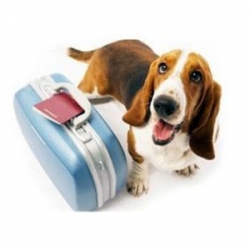 Boarding and Basic Grooming
Pet Boarding Facilities in Crowley, Texas
We know how you feel about your pet, because we feel the same way. We know that you can only enjoy your day away, if you know that your pet is also enjoying theirs! At Shaffer Veterinary Services they will be so busy having fun they won't even have time to miss you (much). They also may not notice that their health and safety is our priority, but we want you to know that.
Shaffer Veterinary Services provides boarding for your pets if you should need to be away. The pets are kept in a clean and happy environment where they are walked outside several times a day and get to interact with our pleasant and experienced kennel staff.
Pet Grooming in Crowley

At this time, Shaffer Veterinary Hospital offers basic baths, medicated bath treatments and nail trims.
Veterinary Services
Shaffer Veterinary Hospital is a well-established, full-service, small animal veterinary hospital providing comprehensive medical, surgical, and dental care. Additionally, we offer kitten and puppy wellness plans and senior or geriatric wellness strategies. We also provide boarding and medicated bathing.